So far, the thing I love best about blogging is all of the great ideas that I have found!
Here are some of the best things that I've learned from others this week:
Recipes I'd like to try...
Mmmm...
O'Boy Organic
posted this recipe for
Creamy Pumpkin Penne
... I'm finding lots of ways to use pumpkin!
I wanted to roast my own pumpkins for use in pumpkin recipes. Last year, a friend gave me some of her fresh pumpkin puree which I use in my pumpkin roll. Everyone liked the fresh better than the canned.
Confessions of a Stay at Home Mom
detailed the pumpkin roasting process step by step. My only question... I have a pumpkin with paint on it. Can I use it? Should I wash the paint off??
I really want to try the Homemade Goldfish crackers posted on
The Iowa Farmer's Wife
. Now, if only I could find a small cookie cutter...
The Zucchini Gratin on
Our Life in Food
looks amazing!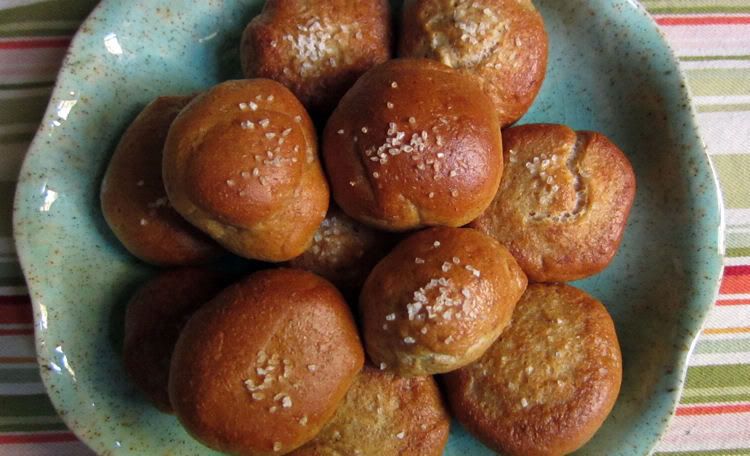 I made homemade soft pretzels with my kids before, but they were just, "ok," so I really want to try these
pretzel bites
posted by
Life Blessons
and shared by
Money Saving Mom
.
My mom used to make
porkupine balls
. I completely forgot about them until Contented at Home posted about them this week!
I recently found the site
Living Life Intentionally
... It has inspired me and I am to trying to live my life with more intention. One thing I have realized is that I have to be more intentional with my 2 year old. When his older siblings are around, he plays with them and most of our daily activities are directed by then. Now that my daughter is in school all day, and my older son is in school every morning, there is a noticeable void in the mornings. After dropping my older son at school, my younger son says, "No go home!" This week, I decided to make being at home with "just me," a more "intentional" time.
Here are a few ideas I found this week that I think he would enjoy:
I love this idea from
Play at Home Mom
.
This activity from
The Smith Family's Blog
looks like a lot of fun! I used to have some droppers but seemed to have lost them... any ideas on where I could buy some?
Oooh... another fun activity to try with the kids... swirly milk painting thanks to
Modern Parents Messy Kids.
I can't wait to try out all of these ideas, and to keep finding more! What have you learned from others this week?