I was so excited when Keitha from
Keitha's Chaos
nominated me for the Versatile Blogger Award! I've enjoyed Keitha's posts, particularly her
story book themed lunches
!
This award is so much fun because it's truly a way to "Blog it Forward!"
The Award Rules are:
Thank the person that nominated you with a link back to them.
Tell 7 things about yourself.
Pass this award on to 15 newly discovered blogs and let them know that they've received an award
7 Things About Myself: (I'll try to keep this short and sweet :) )
1. I love to ski, but have rarely been able to do it over the past 7 years due to pregnancy and having little kiddos running around. My husband and I met when we were both working as ski instructors, and we have been enjoying teaching our kids to ski as well!
2. Seven years ago, I was experiencing an assortment of health issues, and found out that the major culprit was tomatoes. It completely changed my life, but started my transition from a Pizza, Pasta, Meatball sub loving girl, to a cooking, mostly from scratch, kinda mom.
3. I get seriously excited about garage/ yard sales! I love to shop at them and I love to have them. Whenever we have a garage sale, I'm generally so excited that I can't sleep the night before. Living in Lancaster, PA, an unexpected bonus to the garage sale experience is the "Egg Roll Lady," who sets up "shop," at neighborhood garage sales and sells the most amazing egg rolls. We have been known to drive around town trying to hunt her down!
4. I struggle with clutter... I'd love to have to a beautiful, organized home, but I have no eye for design and I tend to accumulate "piles," everywhere.
5. I am a "born again math nerd." I hated math as a kid, and never thought I was good at it. When I started teaching, I realized that I didn't understand mathematics enough to teach it well. Now I have my masters in teaching elementary and middle school math, and I work from home, part time, as a mathematics content developer for an educational consulting company.
6. My favorite place in the whole world, is a family camp is Southwestern Pennsylvania called, Deer Valley YMCA Family Camp. I've camped there with my family every summer since I was five years old and I worked there for four summers. I am so happy that my husband and kids love it just as much as me.
7. I used to fear change and crave consistency. Several years ago, God decided to throw me way outside my comfort zone and I had to learn to let go. Over the past few years, I've learned to embrace change and now when I feel drastic change coming on, I know that with everything that's being lost, new adventures are on the horizon.
I had so much fun choosing my nominees...
My first nominee is
Pink and Green Mama
. This blog is my most recent find, but I am completely obsessed. Former art teacher turned mama, she does amazing artwork, crafts and projects with her kids. You have to check out the
Barbie house
that her kids decorated. Her girls decorated this house more beautifully than I decorate my own "real" house!
It's Overflowing:
This blog is truly versatile and truly beautiful! I found her blog only days ago by way of these
beautiful and simple "trees."
The things are her blog are so beautiful that I just want to hang out there.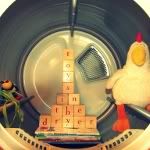 I've also recently found T
oys in the Dryer:
To be honest, I was hooked with their title and logo... How cute is that chicken in the dryer? This fun blog is hosted by 2 moms and is the home of "Fun Stuff Fridays." Something from the site Ive got to try is the
homemade fruit leather!
I found
Making Lemonade
a little over a month ago. This blog is about making the most out of life, even when, "Life Gives you Lemons." Her weekly link-up "Refresh Your Nest," has great ideas for making your house a home, but what really endeared me to Carrie was her post,
"The Post I Shouldn't Publish: Intuition."
Fair warning... grab some tissues before heading over to read this one.

I love
Confessions of a Stay at Home Mom
. Steph's motto is, "A Domestic Goddess I am Not," and I can totally relate! She writes with style, grace, humility and humor... whatever the topic, the read itself is always enjoyable.
The Chaos and the Clutter
could describe many households, but this blog is about finding the joy in the midst of the Chaos and Clutter and celebrating the breakthroughs. With 7 kids, 2 of which with special needs, this mom shares her challenges and achievements. Her post on
Laundry
made me feel a little better about my own overwhelming laundry situation. You can just tell that this is a home filled with Joy!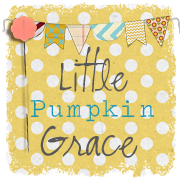 I found,
Little Pumpkin Grace
, by way of her
North Pole Breakfast.
This is one seriously fun, "Food Adventure." I had wanted to try this idea this year, but in the name of simplifying and saying, "no," I've realized that I just don't have the time or leftover creativity this year... It's a good thing I have lots of little kids which means I'll have lots of Christmases to come... and one year, maybe next year, I will have my own North Pole Christmas. If you want ideas for beautiful, creative parties, and celebrating the everyday... you should check out this blog!
I love yard sales, though I don't make it out to "shop" as often as I'd like. When I can't shop, I live vicariously through
Yard Sale Mommy
. She not only shares all of her, "great finds," but gives wonderful tips for selling on ebay, which I did a while ago and hopefully will again... someday!
I don't currently Homeschool, but blogs like
The Nature of Grace
make me wish I did! This c
amping adventure
looks like so much fun... the teacher in me is truly inspired and I'm thinking of planning a "Food Adventure," with this theme in mind!
Rebekah at
The Golden Gleam
says that she believes in joyful, playful, and thoughtful parenting and her posts reflect just that! I love her post about
"A Child's Tour
." It shows just how easy it is to "Go Explore the World." I've found many great ideas which will require planning and supplies before I can implement them, but this is one I can embrace simply by walking outside.
When visiting link-ups, I find that I am often drawn to posts by on some of the same blogs over and over again.
The Iowa Farmer's Wife,
is one of those for me. Perhaps it is the part of me that is drawn to the farming life (despite the fact that I can't even keep a houseplant alive! Two of the posts that drew me to this blog were,
"Leaf Mazes,"
and
Homemade Goldfish Crackers.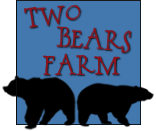 I found
Two Bears Farm,
through Muffin Tin Mondays, and have enjoyed her blog ever since. I made her recipe for
Southern Black Eyed peas
and it was a huge hit with my family!!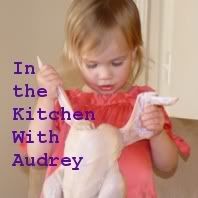 In the Kitchen with Audrey
, is another blog that I found via Muffin Tin Mondays. I love the way she gets her daughter's involved in meal preparation. It has definitely made me more mindful about involving my kids in the food preparation.
I first found
Creative Family Moments
through her post on
Candy Experiments-
such fun! But, I find her most recent post, really endearing :)
A blog after my own heart,
Real Kids Eat Spinach
, has a bunch of great recipes that I want to try. My current favorite is her
Fluffy Pancakes
made without grain, and thus low carb (for my gestational diabetes.) I haven't made them for my kids yet because I'm hoarding my almond flour, but they enjoyed the little nibbles I allowed and I enjoyed the fact that I was able to eat pancakes this Saturday and not feel deprived!!
I really enjoyed being nominated for this award and discovering new blogs through the process. I'm new to blogging and have really enjoyed the ways that it has enriched my life and helped me feel a part of a wonderful community of bloggers! Thanks again Keitha!